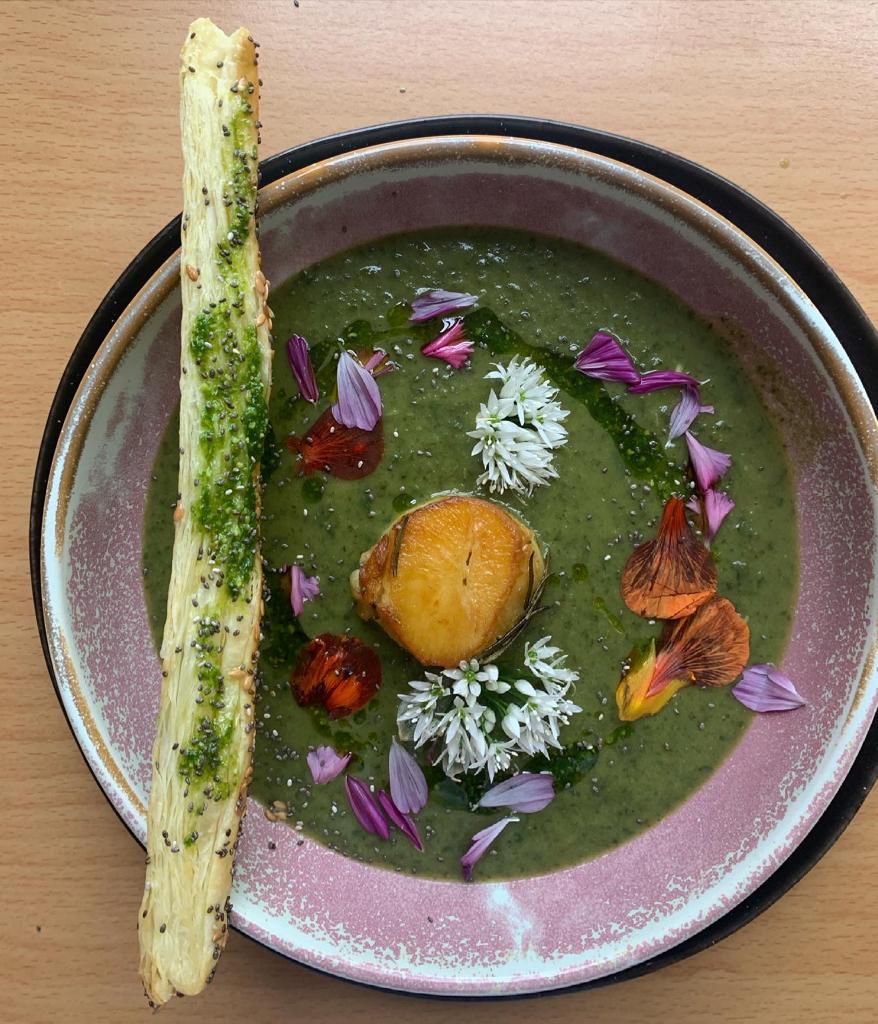 An Irish Summer Soup
Wild Garlic & Potato Soup
Our wild garlic & potato soup, brought to you by our chef Alan Clarke, is healthy &  hearty with a hint of summer in its seasonal ingredients.
Filled with essential vitamins, magnesium and calcium this soup is perfect for keeping us on our toes during this ever-changing weather. (Really though, it is May isn't it!?!)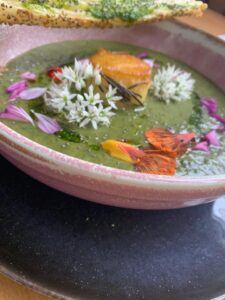 We are incredibly lucky in Ireland with the variety of delicious produce we have sitting on our doorstep. This recipe incorporates two of the most versatile and probably lesser used ingredients. Wild Garlic & Dulse Seaweed.
Don't worry, you don't have to start collecting it on your weekend stroll on the beach! Dulse Seaweed can be purchased in a number of local stores, including your local fish monger. With an abundance of uses as well as being incredibly good for you, Dulse seaweed contains high levels of Calcium and Potassium, high in protein and fibre as well as aiding in lowering blood pressure and the function of a healthy thyroid gland.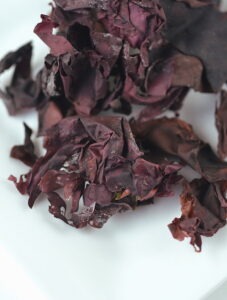 This recipe makes 8 servings at approximately 57 calories per 125g serving, offering a light but nutritional lunch or dinner.
Ingredients
300g of small white/ red potatoes
72g of curly kale
1 medium onion
5g of dried Dulse seaweed
150g baby spinach
1 full stick celery
handful of wild garlic
250g vegetable stock
1 teaspoon of rapeseed oil
Preparation
Sauté onion, potato and celery in rapeseed oil
Add seaweed, spinach, wild garlic and kale for 2 mins and remove from heat.
Bring vegetable stock to boil and add sautéed vegetables
Once fully cooked, remove from heat and blend.
serve with a splash of wild garlic pesto and crispy bread.
Dietary Notes
Contains celery
125g portion: 57 calories / 9.3g Carbohydrates 2.1g of which sugar / 2g fibre / 2.1g protein / 0.24g salt