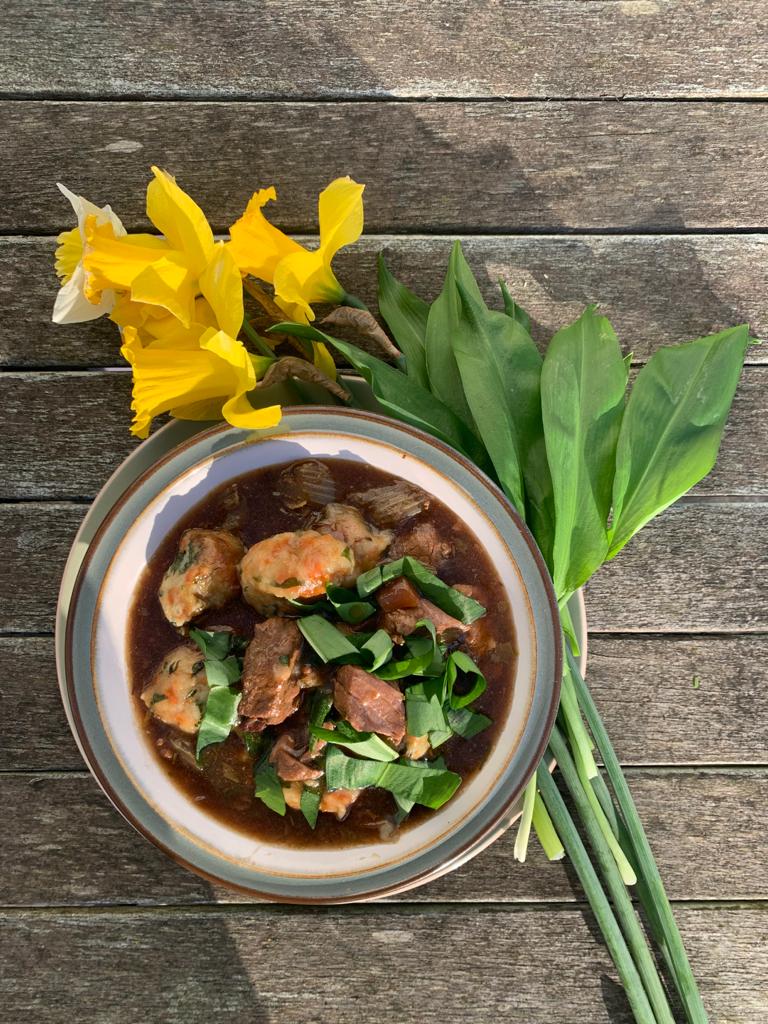 A Touch of Spring
Slow Cooked Beef & Guinness Stew with Wild Garlic & Roast Carrot Dumplings
Spring in Ireland marks the arrival of an abundance of delicious, fresh seasonal produce. One of these is Wild Garlic. Sprouting in moist woodlands with a pretty white flower, this versatile plant can be used in everything from soups, salads, bread, butter and most popularly, pesto.
A walk through the Irish woodlands in spring is not complete without the delectable smell of Wild Garlic.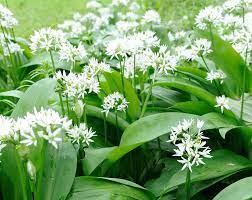 An Irish Staple
A beef stew is synonymous with Ireland. When travelling through Ireland (Oh we can't wait!), no matter the time of year or where you go , you can guarantee to find a Beef Stew on a menu!
This slow cooked Beef & Guinness Stew with Wild Garlic dumplings combines a number of Irish ingredients to create a rich and delicious dish.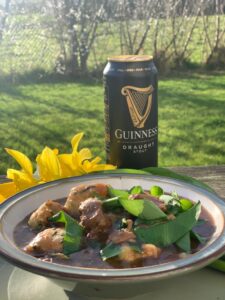 Ingredients
6 tablespoons of Olive Oil
4 1/2 lb Lean Beef Stew Meat
3 teaspoons of Coarse Salt
3 teaspoons of Black Pepper
6 tablespoons of Flour
12 large Rooster Potatoes, largely diced
9 large Carrots, peeled and diced into 3 inch pieces
6 large Parsnips, peeled and diced into 3 inch pieces
3 1/2 large Red Onion, chopped
1 head of Celery
6 cloves of Garlic, minced
3 tablespoons of Tomato Paste
4 litres of Beef Stock
1 large bottle of Guinness Extra Stout
Coarse Salt & Ground black Pepper to taste
Wild Garlic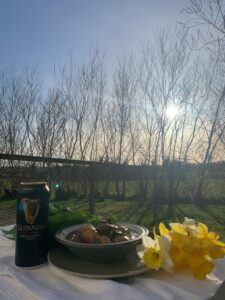 Instructions
In a large pan, heat olive oil over medium-high heat & turn on your slow cooker.
In a 180 C oven, place 3 carrots with some garlic & seasoning & roast until soft.
Prepare your beef by tossing it with salt, pepper & enough flour to coat. Add to your heated pan & cook until all sides are browned. Approximately 8 minutes.
While beef is browning, add potatoes, remainder of the carrots, parsnips, onion, garlic and tomato paste to slow cooker. Stir to coat with paste.
Add browned beef, beef stock and Guinness to the slow cooker and stir to combine.
Cook stew on high for 3-4 hours or low for 8-10 hours.
For the dumplings, steam 3 potatoes and mash together with the roasted carrots adding butter, seasoning and some wild garlic. Combine with flour to make a ball.
With 30 minutes remaining, add dumplings to stew in slow cooker and allow them to soak up flavours.
Season to taste & serve.
*Dish serves 12 people. Beef stew will keep in the freezer but dumplings are not suitable for freezing
Enjoy!