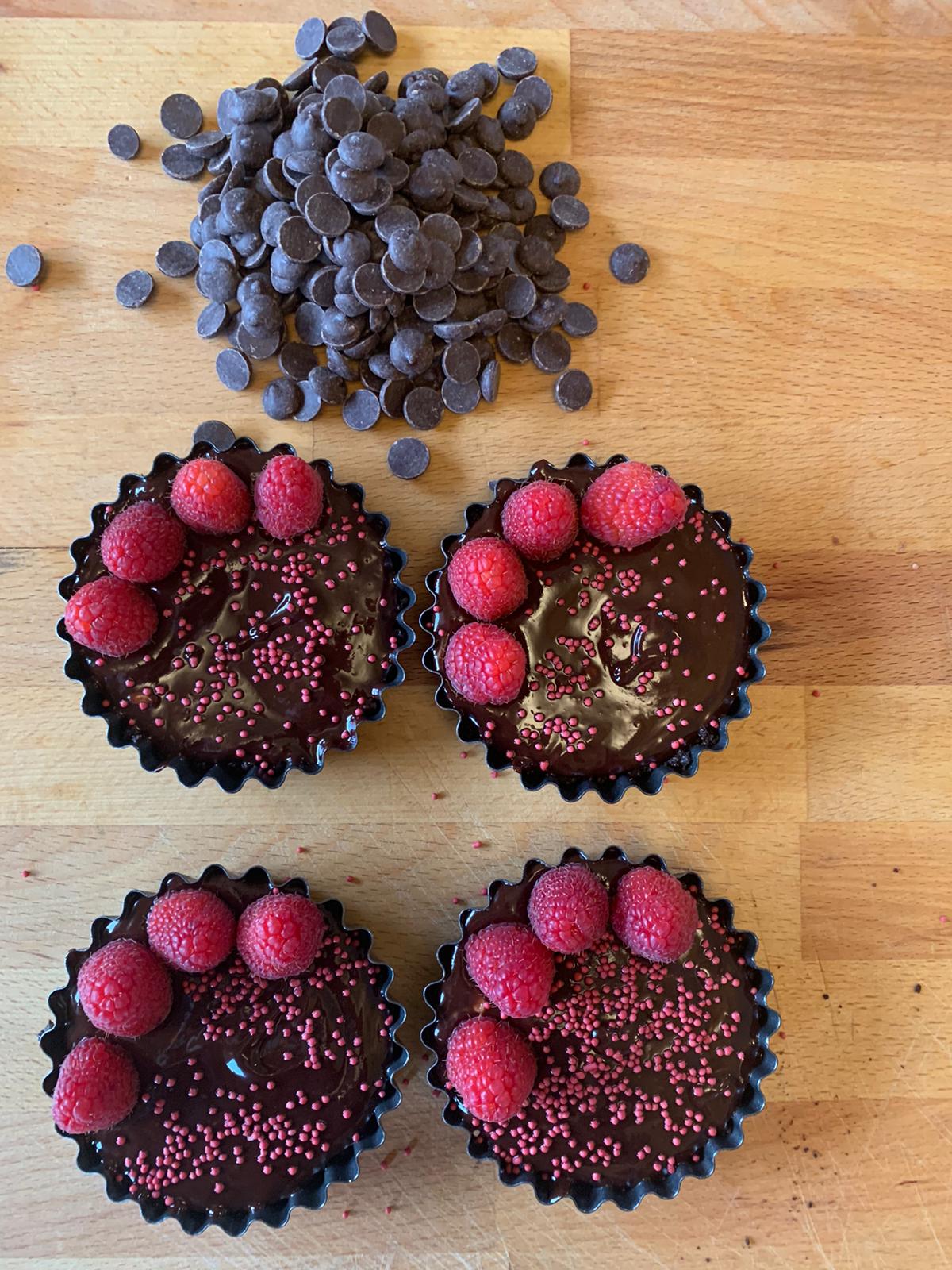 A Match Made in Heaven: Peanut Butter & Chocolate
Chocolate, Peanut Butter & Raspberry No Bake Tartlets
It's been a long year and an even longer January!
Normally we would be getting excited to head out for a romantic meal or even just a night with the girls but this year is a little different.
At this point you have probably used up every fun or special date night idea you could possibly think off, you have searched the achieves of Pinterest and Google and now the biggest date night of year is approaching and it's time to get creative!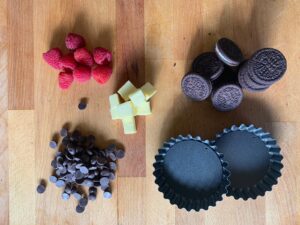 For me, and many others I'd imagine, Valentine Day is all about luscious desserts and fancy meals.
If your plans this year include a romantic dinner from the comfort of your own home, then this is perfect recipe for you! Its stress-free, with minimal dish washing involved!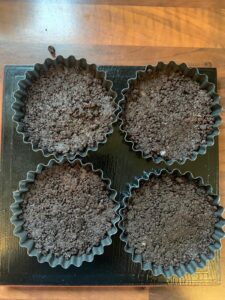 .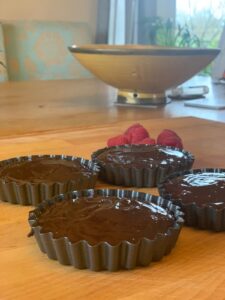 Ingredients 
150g bittersweet Chocolate
2 tablespoons of Peanut Butter
100ml of Cream
Oreo Cookies
50g butter
Raspberries
Sprinkles (optional)
Method
Remove white from Oreos & Crush biscuit
Combine crumbled biscuit with melted butter & fill tart cases. Press down tightly.
Melt chocolate over a bain-marie. Stir in Cream & Peanut Butter to make a ganache
Fill the tart cases with peanut butter & chocolate ganache. Top with Raspberries.
Put into fridge to let set.
Sprinkle & serve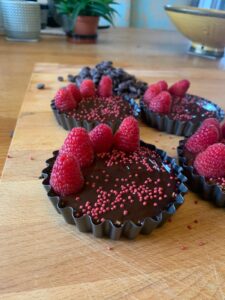 .
Enjoy!